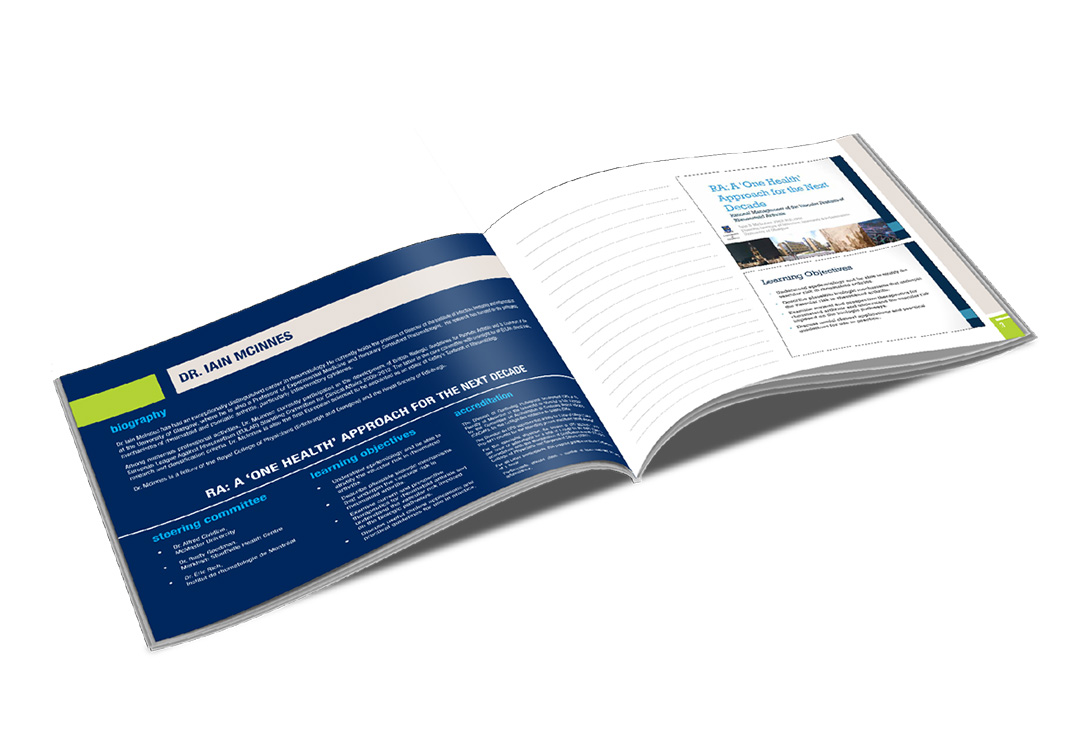 CME Materials
Featured Items: CCIC Manual, Dr. McInnes Speaker Tour Workbook, ACT – Hepatitis C Educational Program
The Canadian Consortium for the Investigation of Cannabinoids: The CCIC is a federally registered Canadian nonprofit organization of basic and clinical researchers and health care professionals established to promote evidence-based research and education concerning the endocannabinoid system and therapeutic applications of endocannabinoid and cannabinoid agents. This manual was developed for training educators to carry out CME sessions for Physicians to learn to prescribe cannabinoids for medical use.
Dr. McInnes Speaker Tour Workbook: Training workbook for a Rheumatoid Arthritis lecture series.
ACT – Advancees in Hepatitis-C Treatment: Hepatitis C patient-based case educational program.